9 key reasons to invest in CAIRDAC
 Cairdac has developed the world's first leadless self-sustainable dual-chamber pacemaker with a lifespan of > 15 years –as opposed to an averaged current lifespan of 5 years – positioning CAIRDAC on a NEW market segment.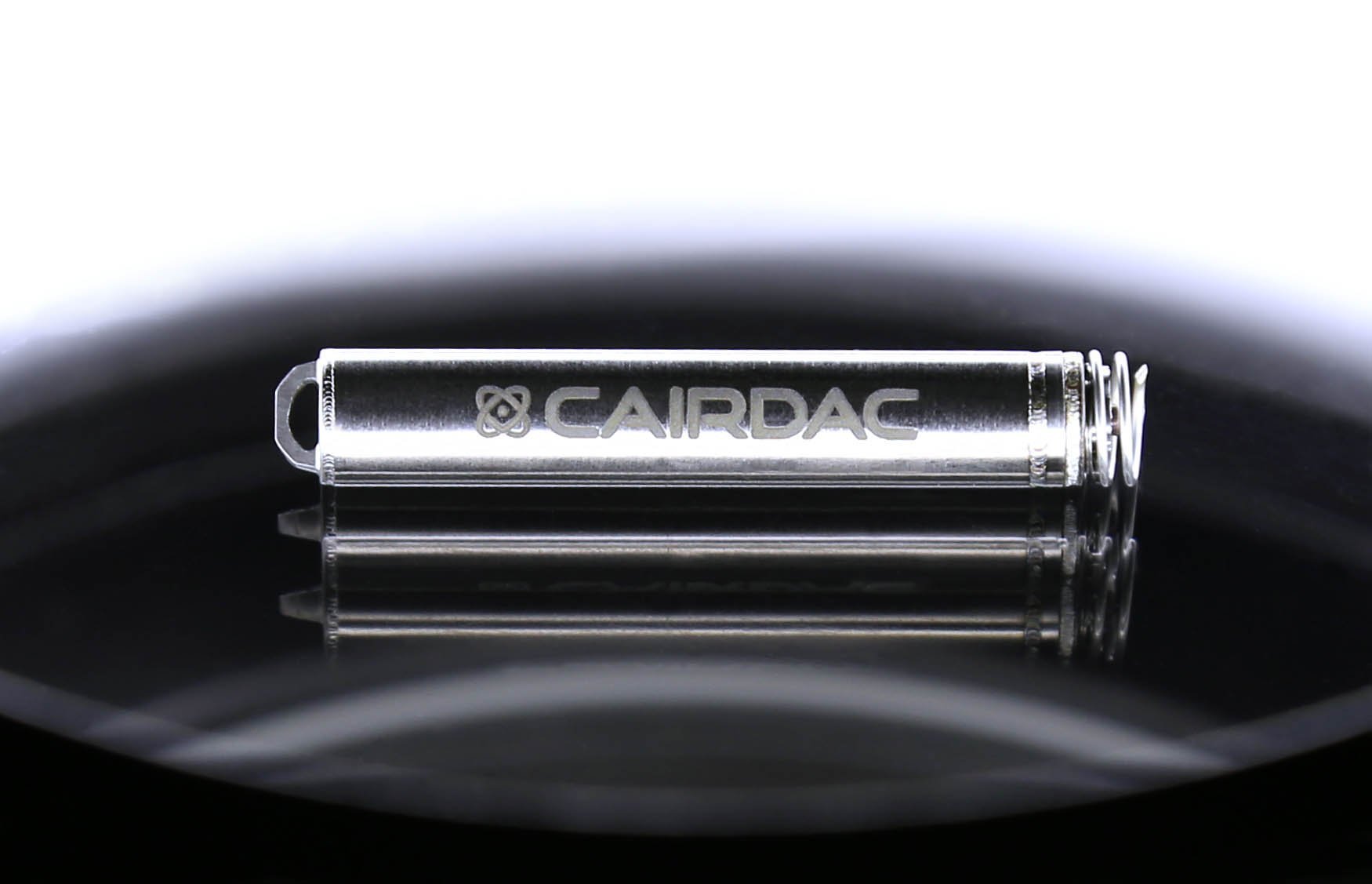 CAIRDAC's pacemaker does not require connecting leads or generator therefor the procedure of implementation requires a minimal invasive surgery (implanted endoscopically) and less discomfort for the patient.
CAIRDAC's pacemaker is designed to last over 15 years. A pending patent enables to offer a reliable product thanks to multi-tube packaging with ceramic and titanium windows and gold brazed tubes.
A disruptive piezoelectric energy harvester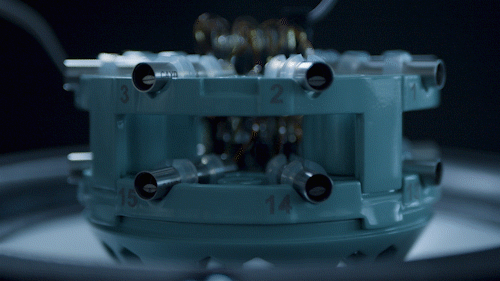 The piezoelectric harvester module created by CAIRDAC transforms the kinetic energy of the heart into electrical energy. The device is able to capture the heart's oscillations thanks to a technology developed by CAIRDAC's team.
CAIRDAC's pacemaker, thanks to its piezoelectric module is self-sustainable and is able to offer a vast array of new applications.
ALPS
™

is the first self-rechargeable leadless pacemaker using the heart's kinetic energy to power itself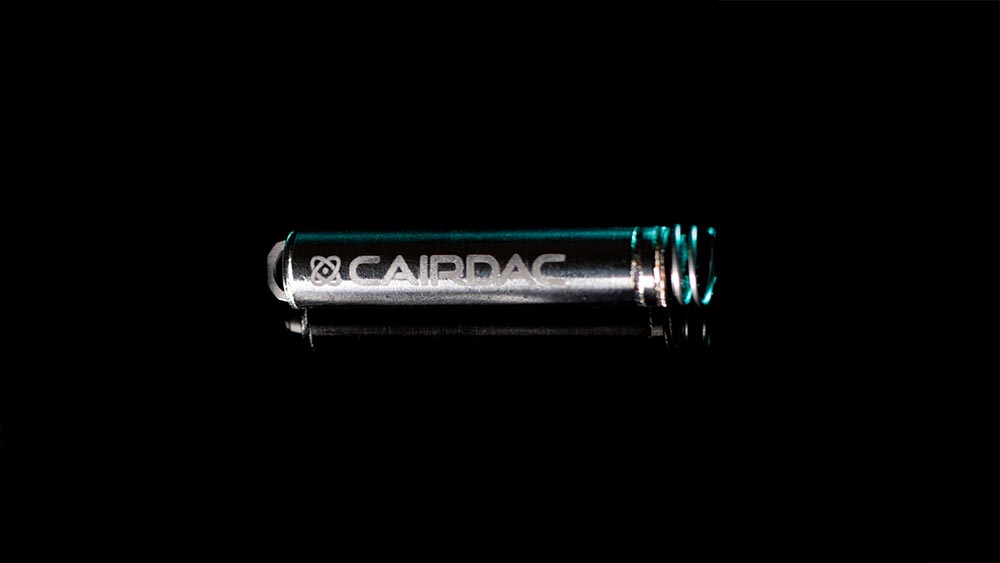 CAIRDAC's pacemaker is the first pacemaker to use a rechargeable battery, existing products on the market all use primary battery.
The use of a rechargeable battery is made possible thanks to the surplus energy harvested by the piezoelectric module. Therefore, a rechargeable battery is also implemented in order to store the exceeding energy.
The battery also plays a security role if the harvester breaks down. The battery has up to 6 months of self-operating period, it allows patients to safely reach a nearby healthcare facility.
An energy surplus that allows multiple features including multi-chamber compatibility and communication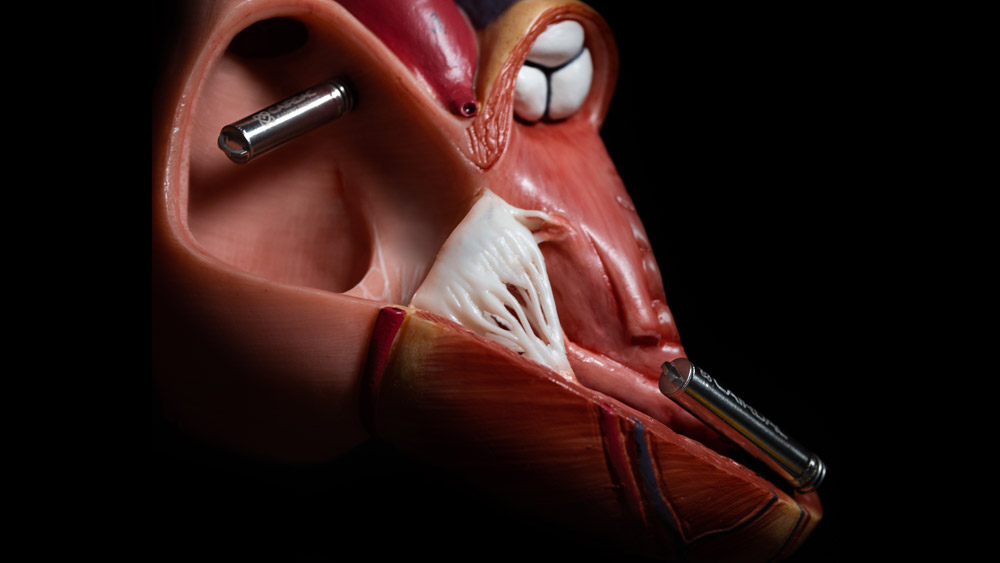 The additional energy provided by the energy harvester and stored in the rechargeable battery allows the implementation of new features that are impossible to implant in current products such as:
Inter-capsule communication allowing the first leadless multi-chamber pacemaker
Data storage facilitating the patient follow-up
New sensing device
An experienced team of 13 engineers + an Executive Team with over 120 years of cumulated experience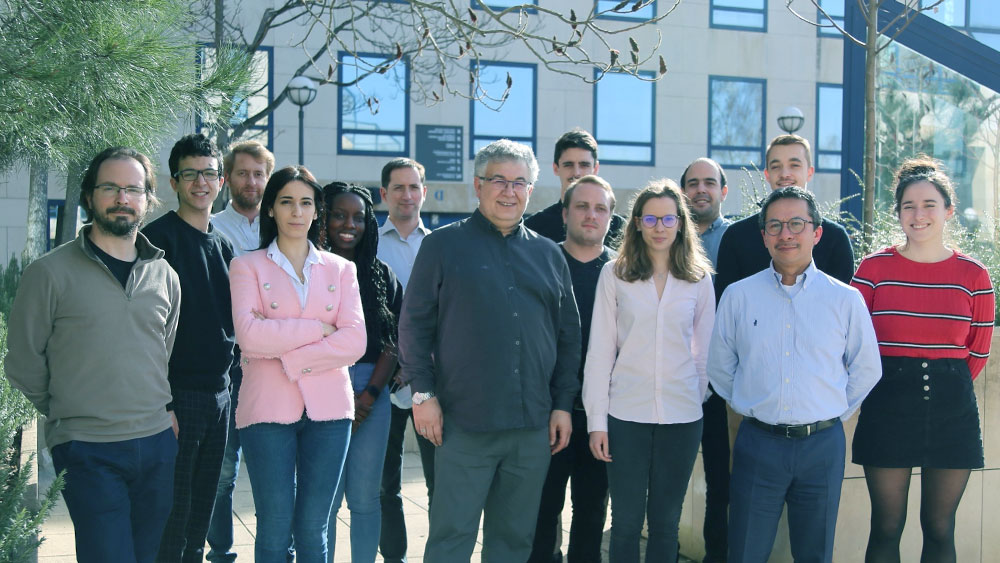 CAIRDAC's team is composed of 13 focused engineers.
CAIRDAC's pacemaker was born out of the alliance of skills essential to the successful development of this innovative pacemaker. It's a balanced combination of people having:
more than 30 years devoted to piezoelectric technologies.
and experiences in Cardiac Rhythm Management (CRM) technologies and pacemakers.
A strong and resilient market – valued at around $3.9bn in 2019 with strong growth drivers due to demand for dual chamber leadless pacemakers.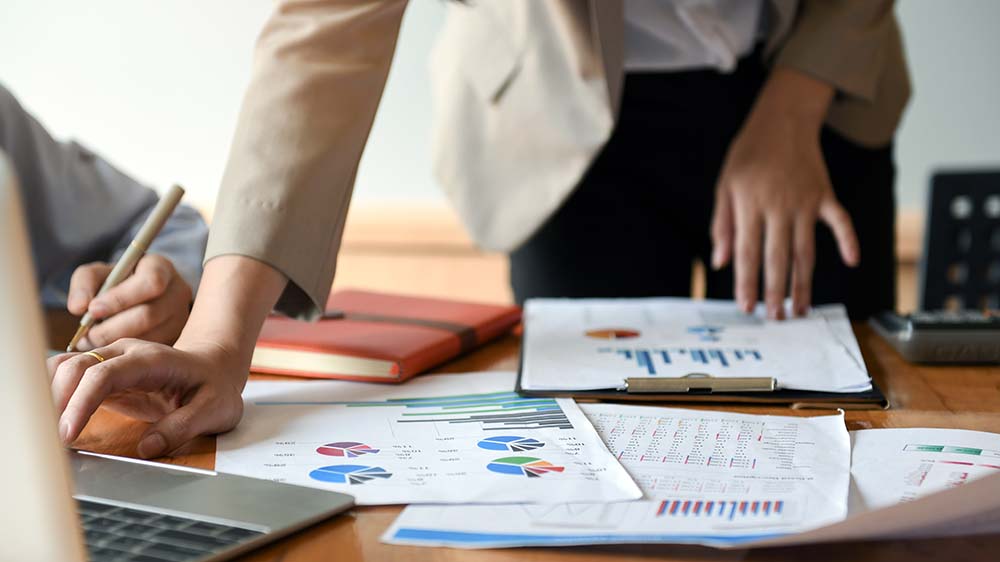 The market addressed was valued around $3.9bn in 2019 with a robust CAGR of 2.9% in market value ($) and 4.7% in unit volume.
Strong underlying trends are driving the market positively such as:
The increase in prevalence of cardiovascular diseases across the globe
Growing ageing population in developing regions
A consistent portfolio of 41 patents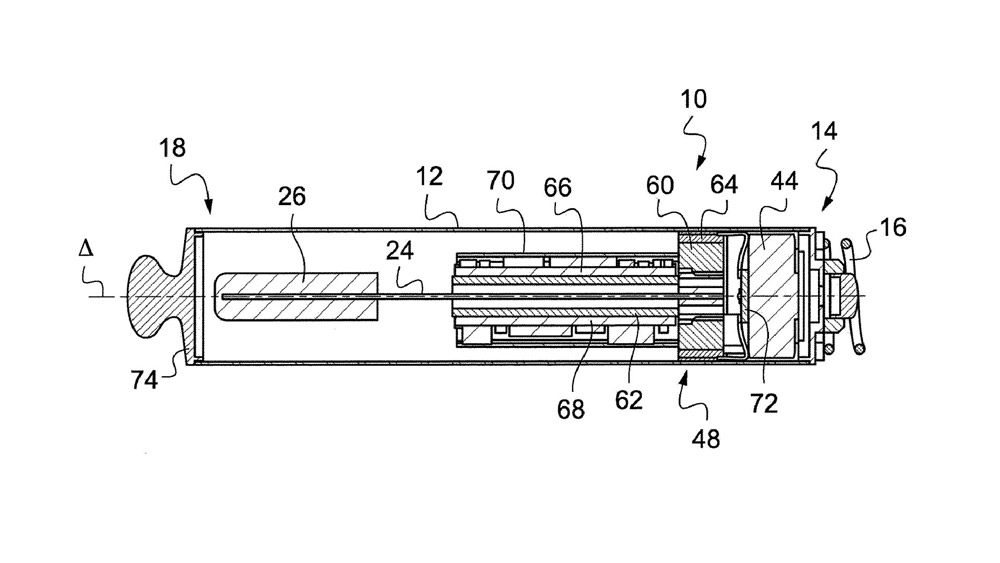 CAIRDAC has an extensive patent portfolio to ensure its long-term sustainability. To date CAIRDAC has 41 patents. 
Patents allow to protect the different modules developed by CAIRDAC for its pacemaker:
Piezo harvester
The structure of the pacemaker itself and its battery
The anchoring system
A coherent business plan over the next 5 years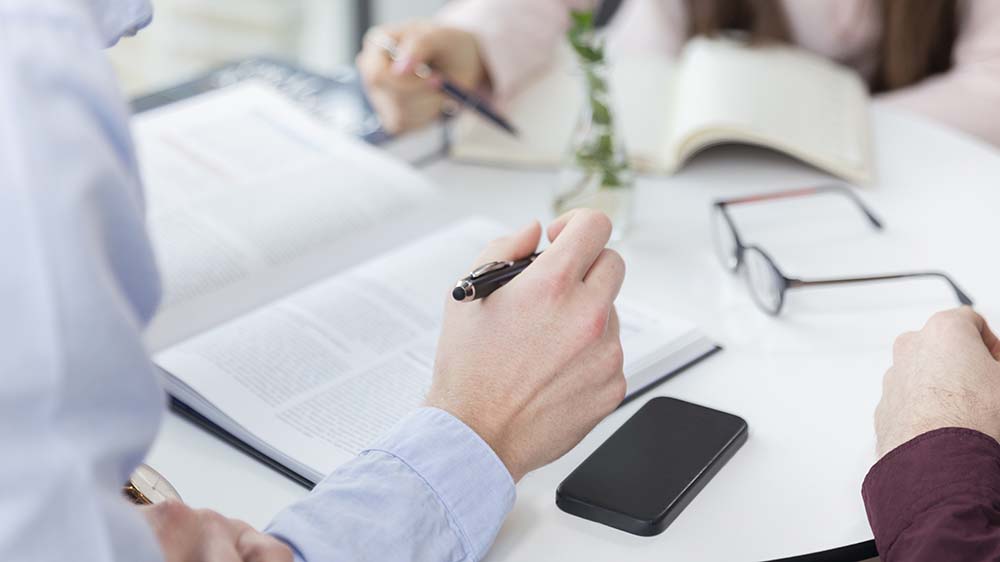 The business plan foresees a market launch in 2025.
The management team sets up a precise schedule. An Nguyen-Dinh (CEO) has an excellent visibility on the next steps of the product development and the consolidation of the existing team.
CAIRDAC has raised in 2022 an A-Series financing of €M17 to further developments and achieve key milestones.
The value chain is fully mastered by CAIRDAC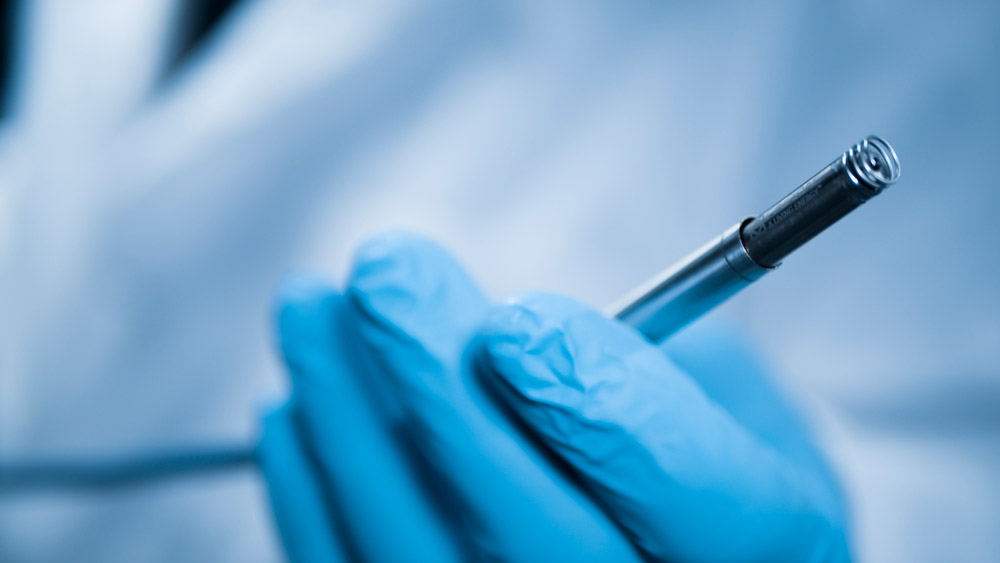 CAIRDAC controls the entire value chain by providing a complete offer:
Delivery tool for access allows easy implementing of the pacemaker with minimal invasive procedure
Leadless self-sustainable pacemaker allows to store and transfer data
The central database stores, secures and analyses the data before transmitting it to the healthcare professional in charge of patient follow-up